CNC Machining
Drilling, milling, planing, punching, cutting… everything your project needs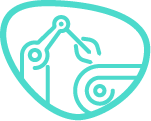 Full automated machining cells with robots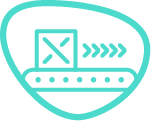 Stable production baches minimizing the cycles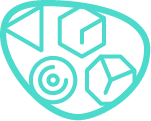 Small and medium series. Polyvalent machining centres
Robotic automated cell machining is an advanced manufacturing technique that combines robotic automation with part machining to increase production efficiency and accuracy. This is achieved by using industrial robots programmed to perform specific tasks on a production line or work cell.
In summary, robot-automated cell machining is an advanced technology that combines robotics with part machining to improve efficiency, accuracy and flexibility in manufacturing. This technique is becoming increasingly common in the manufacturing industry, as it offers numerous benefits in terms of cost, quality and adaptability to different production needs.
Here are some key aspects of machining in robot-automated cells:
Industrial robots
The robots used in these automated cells are designed to manipulate machining tools, such as milling machines, lathes, grinding machines, among others. These robots can perform a variety of machining operations, such as cutting, drilling, polishing and more.
Programming
Robots are precisely programmed to perform the required machining operations. This involves defining precise paths, speeds and movements to ensure the quality and consistency of the machined parts.
Sensors and vision systems
To ensure precision and safety, automated cells are often equipped with sensors and vision systems that allow robots to detect parts, tools and obstacles. This allows them to adjust their behaviour in real time and avoid collisions or errors.
Flexibility
One of the key advantages of robot-automated cells is their ability to adapt to different types of parts and produce small to medium batches efficiently. This is especially useful in manufacturing environments that require a high variety of products.
Cost reduction
Automation with robots can reduce labour costs, improve consistency and reduce production cycle time, which can lead to greater efficiency and cost reduction in the long run.
Quality and accuracy
Robots are able to maintain consistent accuracy and produce high quality parts without human fatigue or error.
Supervision and maintenance
Although robots are able to operate autonomously, they still require regular supervision and maintenance to ensure they perform optimally.
Let us die-cast your next component