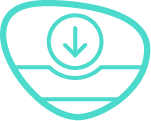 Increased strength and durability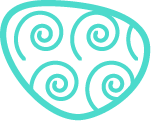 Increased accuracy and repeatability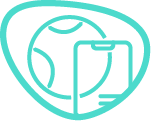 Design versatility
At Funvisa we work so that the recipient reduces the time taken to assemble the products. We understand that it is important for companies to allocate as little time as possible to assembling parts, which is why we provide you with a strategic organization of parts so that everything is developed quickly and focused on cost savings.
Insert assembly in aluminium injection moulding is a process in which metal parts or inserts are incorporated into an aluminium casting during the injection moulding process. This process is commonly used in the manufacture of aluminium parts that require the integration of elements such as screws, nuts, bolts or other metal components.
The general steps involved in the assembly of inserts in aluminium injection moulding:
1. Part design
First, the aluminium part to be manufactured must be designed, taking into account the location and type of inserts to be incorporated. The design must include specific cavities or housings for the inserts.
2. Insert fabrication
Metal inserts are pre-fabricated by turning, milling or other machining methods. Inserts are selected based on the specific requirements of the part and their resistance to temperature and loads.
3. Mould preparation
An aluminium injection mould is constructed including the housings for the inserts. These housings must be precise to ensure that the inserts are correctly positioned in place during the injection process.
4. Insert assembly
Prior to injection moulding, the inserts are precisely positioned in the mould cavities. This can be done manually or automated, depending on the complexity of the process and the quantity of parts to be manufactured.
5. Aluminium injection
Molten aluminium is injected into the mould at high pressure and temperature. The aluminium fills the empty spaces in the mould and solidifies as it cools.
6. Cooling and solidification
After injection, the mould is cooled to allow the aluminium to solidify completely. This process can take a few minutes, depending on the size and complexity of the part.
7. Demoulding
Once the aluminium has fully solidified, the mould is opened and the aluminium part with the embedded inserts is removed.
8. Finishing
The aluminium part undergoes finishing processes, such as grinding or polishing, to achieve the desired tolerances and surface finish.
The assembly of inserts in aluminium injection moulding is common in the manufacture of parts with precision and strength requirements, such as automotive, electronic or aerospace components. It is important to ensure that the inserts are correctly positioned in the mould to guarantee the quality and integrity of the final part.
Let us die-cast your next component