About us
Established in 1976, we have been providing high quality products and services for over 45 years
We manufacture parts , from 5 g to 10 Kg in different Alloys of Aluminium, Brass and Zinc. Our main aim is to provide our clients with defect free high pression die casting and machined components at globally competitive prices and with on-time delivery.
Funvisa are experts in Aluminium and Brass high-pressure die-casting. We use our years of experience to help achieve and deliver the perfect aluminium casting. We apply all our know-how throughout the component life cycle; from design to casting and machining, then through the final finishing processes, all of which results in a component that exceeds all expectations and specifications.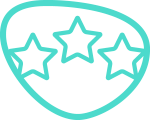 Reputation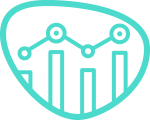 Reliability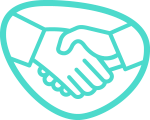 Relationships
With our expertise we transform your ideas into the highest quality die cast and machined components
Funvisa manufacture in a more than 10.000 sqm at the Head Quarters facility which possesses hi-tech die-casting cells, machining and finishing equipment. We cater to a varied client base and fabricate a diverse product range, all of which helps broaden our knowledge base, a benefit for you.
We work with many industry sectors; from Energy and E-drive to Lighting and Connectivity and their multiple applications. We are flexible enough to accommodate small, medium and large product series and are reliable to ensure deliveries are made on time.
HISTORY
Funvisa began trading internationally in the late 1990s, and this market now represents 80% of its production
Funvisa began in 1976 in small shared premises with only two die cast presses, since then it has continually grown to become one of the leaders in the (non-automotive) aluminium die-casting sector. Through careful investment and planning the company has outgrown three of it´s previous homes and in 2016 Funvisa finalized it´s move to a new hi-tech facility in the heart of the Basque industrial landscape. Today Funvisa counts upon 80 highly qualified staff, 15 automated die-casting cells, 10 CNC machining cells and 3 central furnaces. The factory has 10.000 sqm dedicated to production and about 1.000 sqm for administrative and technical related services.
We believe in honesty, integrity and respect
VISION
To be a recognised industry leader in the (non-automotive but mobility ) aluminium die cast and machined component sector
MISSION
To build long term relationships with our customers providing stability, flexibility and profitability through clear communication and continuous improvement.
VALUES
A family enterprise which bases its business relationships on honesty, integrity and respect.
Attain growth through creativity and innovation; evolving our own, and our customers, processes and products.
Forge strong relationships with 3rd party suppliers who provide complementary services which enhance the final delivered product.
We manufacture the best solution keeping in mind the needs of our clients
Customer Focus
"Adaptability and flexibility whilst addressing the needs of our customers"
Dedicated approach to quality, evident in everything we do
Ensure all involved parties have the same motivation and goals
Implement contingency measures to guarantee on time delivery
Offer fully finished product through own and strategic partner's technical process capabilities
Continual Improvement & optimisation
"Economic efficiencies through smart design and manufacture"
Using Kaizen methodology, we strive to optimise all processes
Maintain steady growth and mitigate risks
All processes are frequently reviewed and appraised
Quality control throughout full product cycle
Weekly operations meetings means rapid resolution of any critical issues
Scheduled preventive maintenance
Direct Communication
"Transparent, two-way information exchange"
Aim to ensure an informed, timely and clear flow of communication
Aligned interests and knowledge sharing is key to product improvement & understanding our customers' needs
Information flow ensures that all parties are always aware of any occurrences
Dedicated commercial manager to give customer service throughout all processes
People are the most valuable assets of Funvisa