PRESS ROOM
17th edition of the BAI – Basque Automotive Industry, this year focus on e-mobility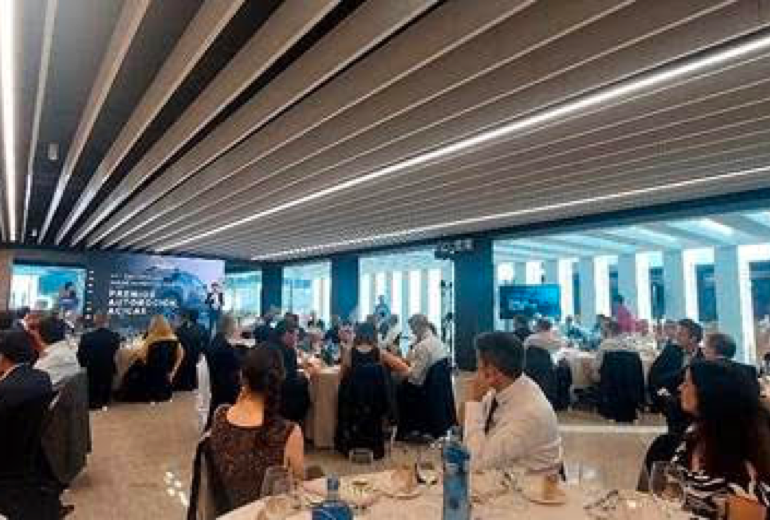 Electric mobility, often referred to as e-mobility, is a rapidly growing trend in the automotive sector. It involves the use of electric power for propulsion in vehicles instead of traditional internal combustion engines (ICEs) that rely on fossil fuels. E-mobility encompasses a range of technologies and solutions, including electric cars, electric bikes, electric scooters, and electric buses, among others. Here are some key aspects of e-mobility in the automotive sector:
Electric Vehicles (EVs): EVs are the most prominent example of e-mobility. They use electric motors and rechargeable batteries for propulsion. There are different types of EVs, including Battery Electric Vehicles (BEVs), Plug-in Hybrid Electric Vehicles (PHEVs), and Fuel Cell Electric Vehicles (FCEVs).
Environmental Benefits: One of the primary motivations for e-mobility is its potential to reduce greenhouse gas emissions and air pollution. EVs produce zero tailpipe emissions, which can significantly contribute to reducing carbon footprints and improving air quality, especially in urban areas.
Advancements in Battery Technology: Advances in battery technology have played a crucial role in the growth of e-mobility. Lithium-ion batteries are the most common type used in EVs, and ongoing research is focused on increasing energy density, reducing costs, and improving charging times.
Charging Infrastructure: To support the widespread adoption of EVs, a robust charging infrastructure is essential. This includes public charging stations, fast-charging networks, and home chargers. Governments and private companies are investing in expanding this infrastructure.
Range and Performance: Improvements in battery technology have led to increased EV ranges, making them more practical for everyday use. Additionally, modern EVs often offer excellent acceleration and performance due to the instant torque provided by electric motors.
Government Incentives: Many governments worldwide offer incentives to encourage the adoption of EVs. These incentives can include tax credits, rebates, access to carpool lanes, and reduced registration fees.
Automaker Commitment: Major automakers have committed to transitioning their vehicle fleets toward electrification. This includes introducing new EV models and phasing out traditional ICE vehicles.
Economic Considerations: Operating and maintaining an EV can be cheaper than a gasoline or diesel vehicle over time due to lower fuel and maintenance costs. However, the initial purchase price of an EV can be higher.
Challenges: Despite the many advantages, e-mobility faces challenges such as the limited availability of charging infrastructure in some areas, range anxiety (fear of running out of battery), and the environmental impact of battery production and disposal.
Integration with Renewable Energy: To maximize the environmental benefits of e-mobility, integrating EV charging with renewable energy sources such as solar and wind power is being explored. This can further reduce carbon emissions associated with transportation.
Overall, e-mobility is a transformative trend in the automotive sector, driven by a combination of environmental concerns, technological advancements, government policies, and changing consumer preferences. As battery technology continues to improve and charging infrastructure expands, the adoption of electric vehicles is expected to continue to grow.
https://www.funvisa.es/webwp/wp-content/uploads/2023/10/Basque-Automotive-Industry-2023-Funvisa.png
520
770
Funvisa
https://www.funvisa.es/webwp/wp-content/uploads/2023/10/FUNVISA-logotipo.svg
Funvisa
2023-07-07 08:00:51
2023-10-09 08:29:09
17th edition of the BAI – Basque Automotive Industry, this year focus on e-mobility